SLOVIO, PRODUKT INTERNETUF.

Pred tisicx rocxis vse Slavianis imali odnakju jazika. Usled razprestrenie Slavianifs na ogromju oblastis iz tot jazika tvorili bolsx cxem dvanades dialektis, i usled razlicxju kulturju obvlivenies, kazxd Slaviansk dialekt tvoril svoi sposob pisanief. Poskroz razlicxju pisanie, razlicxju azbukvas i razlicxju dialektis do ne-davnost Slavianis razumili drug druguf.

Podcxas posledju dvades rocxis, posle priehanie komputorifs i internetuf, mezxu-slaviansk komunikacia statil plus i plus problemju. USA-ju firma Microsoft ktor nabil dominirju poza vo programenie, imal nikai interes podporit mezxu-slaviansk komunikacia. Vo modernju Vset komputorifs i internetuf, vzamen blizenie Slaviansk dialektis i vzamen dobrjuvenie mezxu-Slaviansk komunikaciaf, Slavianis statili plus i plus razdelilju. Slavianis uzx ne mozxili dogvorit pramuo so svoi jazikas, no bili prinudilju ucxit inju, ne-slaviansk jazikas. Vo dnesju Vset, slavianis pisajut drug druguf upotrebits inju jazikas, takak Angloio, Germanio ili Esperantio.

Tut problemis mezxu-slaviansk komunikaciaf prinudili modernju Slavianis tvorit novju, prostju, universalju Slaviansk jazika, ktor mozxuo pisat i cxitat na vse komputoris, i ktor razumijut 400 milion ludis bez ucxenie. Tut novju jazika imenijt Slovio, i es plus prostju dla ucxenie cxem libktor inju Slaviansk jazika ili cxem Angloio, Germanio ili Espanio. Slovio jazika bil tvorilju vo internet, so pomoc ot komputoris, so pomoc ot modernju elektronju programis i elektronju slov-knigis. Razlicxju Slavianis, iz celoju Vset, iz vse Slaviansk narodis, skroz internet dogvorili i pomocili drug druguf izberit slovis i gramatia ktor es prostju i razumimju dla nai-mnoguo Slavianis.

Slovio, nai-novju i nai-modernju jazika Vsetuf, es razumimju dla 400 milion Slaviansk ludis i uzx imajt tisicxis ne-slavianis ktor ucxijut tut prostju jazika. Tisicxis ludis vo severju i jugju Amerik, vo Azia, vo Afrik, vo Europsoiuz ucxijut modernju Slaviansk jazika - Slovio. Slovio rodil vo internet, slovio es produkt internetuf, i umozxijt plus prostju komunikacia dla vse narodis, dla vse ludis nasx planetuf.

Slovio: zxargonis i dialektis.
Do tvorenie om Slovio jazika, podcxas prosxlju tisicx rocxis, Slavianis ne imali spolju neutralju jazika. Da, egzistili neskolk razlicxju probkas tvorit vse-Slaviansk jazika, no do rodenie Sloviof niktor iz tot proektis ne bil zakoncilju. Vse tot ne-zakoncilju proektis imali ne-polnju i slozxju gramatia, slozxju bukvanie i pravopis, i slovstvo ktor ne zerkalovil slovstvo vse Slaviansk jazikafs. Slovio es pervju zakoncilju i uspehju tvorenie vse-Slaviansk jazikaf, jazika ktor es razumitju ot cxtirsto milion ludis bez ucxenie. Ot tvorenie Sloviof, podcxas prosxlju neskolk rocxis, usled inspirenie ot Slovio bili uzx tvorilju bolsx cxem duzina razlicxju dialektis, proektis i zxargonis. No, zxaluo, niktor iz tot nov-tvorilju Slovio-zxargonis bil zakoncilju, i vse imali mensx cxem tisicx slovis, plus slozxju ili ne jasnju gramatia..

Slovio: neutralju jazika.
Slovio es tolk jazika. Vse jazikas es neutralju. Slovio es neutralju - Slovio es tolk instrument komunikaciaf dla vse. No mi ne mozx niktof zabranit upotrebenie tut ili inju jazikaf. Ni Slovio, ni Angloio, Ni Esperantio, ni Germanio. Vse jazikas es rodilju neutralju bez politia. I vse jazikas mozx but upotrebitju ot demokratnikis, fasxistis, komunistis, pedofilnikis, torgnikis ili ot lib-ktor inju grup. Kak es, ili kak bu, tut ili inju jazika upotrebitju zavisijt ot nams vse, ot vse ludis. No nadeam zxe tut jazika nam bu umozxit podelit ideas i zxe mi vse bu profitit ot novju mislis.







FREE DOMAIN

СЛОВИО, ПРОДУКТ ИНТЕРНЕТУФ.

Пред тисич рочис все Славианис имали однакйу йазика. Услед разпрестрение Славианифс на огромйу областис из тот йазика творили болш чем дванадес диалектис, и услед различйу културйу обвливениес, кажд Славианск диалект творил свои способ писаниеф. Поскроз различйу писание, различйу азбуквас и различйу диалектис до не-давност Славианис разумили друг другуф.

Подчас последйу двадес рочис, после приехание компуторифс и интернетуф, межу-славианск комуникациа статил плус и плус проблемйу. УСА-йу фирма Мицрософт ктор набил доминирйу поза во програмение, имал никаи интерес подпорит межу-славианск комуникациа. Во модернйу Всет компуторифс и интернетуф, взамен близение Славианск диалектис и взамен добрйувение межу-Славианск комуникациаф, Славианис статили плус и плус разделилйу. Славианис уж не можили догворит прамуо со свои йазикас, но били принудилйу учит инйу, не-славианск йазикас. Во днесйу Всет, славианис писайут друг другуф употребитс инйу йазикас, такак Англоио, Германио или Есперантио.

Тут проблемис межу-славианск комуникациаф принудили модернйу Славианис творит новйу, простйу, универсалйу Славианск йазика, ктор можуо писат и читат на все компуторис, и ктор разумийут 400 милион лудис без учение. Тут новйу йазика именийт Словио, и ес плус простйу дла учение чем либктор инйу Славианск йазика или чем Англоио, Германио или Еспанио. Словио йазика бил творилйу во интернет, со помоц от компуторис, со помоц от модернйу електронйу програмис и електронйу слов-книгис. Различйу Славианис, из целойу Всет, из все Славианск народис, скроз интернет догворили и помоцили друг другуф изберит словис и граматиа ктор ес простйу и разумимйу дла наи-многуо Славианис.

Словио, наи-новйу и наи-модернйу йазика Всетуф, ес разумимйу дла 400 милион Славианск лудис и уж имайт тисичис не-славианис ктор учийут тут простйу йазика. Тисичис лудис во северйу и йугйу Америк, во Азиа, во Африк, во Еуропсоиуз учийут модернйу Славианск йазика - Словио. Словио родил во интернет, словио ес продукт интернетуф, и уможийт плус простйу комуникациа дла все народис, дла все лудис наш планетуф.

Словио: жаргонис и диалектис.
До творение ом Словио йазика, подчас прошлйу тисич рочис, Славианис не имали сполйу неутралйу йазика. Да, егзистили несколк различйу пробкас творит все-Славианск йазика, но до родение Словиоф никтор из тот проектис не бил законцилйу. Все тот не-законцилйу проектис имали не-полнйу и сложйу граматиа, сложйу буквание и правопис, и словство ктор не зеркаловил словство все Славианск йазикафс. Словио ес первйу законцилйу и успехйу творение все-Славианск йазикаф, йазика ктор ес разумитйу от чтирсто милион лудис без учение. От творение Словиоф, подчас прошлйу несколк рочис, услед инспирение от Словио били уж творилйу болш чем дузина различйу диалектис, проектис и жаргонис. Но, жалуо, никтор из тот нов-творилйу Словио-жаргонис бил законцилйу, и все имали менш чем тисич словис, плус сложйу или не йаснйу граматиа..

Словио: неутралйу йазика.
Словио ес толк йазика. Все йазикас ес неутралйу. Словио ес неутралйу - Словио ес толк инструмент комуникациаф дла все. Но ми не мож никтоф забранит употребение тут или инйу йазикаф. Ни Словио, ни Англоио, Ни Есперантио, ни Германио. Все йазикас ес родилйу неутралйу без политиа. И все йазикас мож бут употребитйу от демократникис, фашистис, комунистис, педофилникис, торгникис или от либ-ктор инйу груп. Как ес, или как бу, тут или инйу йазика употребитйу зависийт от намс все, от все лудис. Но надеам же тут йазика нам бу уможит поделит идеас и же ми все бу профитит от новйу мислис.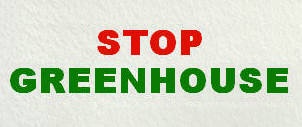 TESTIMONIALS. Is SLOVIO really what it claims to be?



Steeven, USA:
I do believe that the success of a ConLang will come from the non-Slavic speaker - and I give you an example with which I am working every day. The company I work for - based in the United States - is doing business (right now) with people in Croatia and Serbia and Czech Republic. I am the only Slavic speaker in the company. Many of the European people do not speak or write English very well, so, for the last several months "we" have been using Slovio as the medium of alternate communication.

Croatian:
This is like old Croatian language, I understand all of it! We talk like that!

Very interesting language. In reality, basically I understand everything. I am a Russian.

Mark, USA:
I am a student of the Russian language, and have found it very difficult to learn Russian. I have even spent several months in Russia, just trying to understand it. When I got back to the US, I was very frustrated, and did not know if I wanted to continue with Russian, but then I found Slovio, and it has made my life so much easier. I still study Russian, but as a shadow of Slovio. I find Slovio almost easier and more flowing than my native language of English. I can read a passage, and even if I do not know a word, have a complete understanding of the that passage. Slovio is amazing, and I would love to see it become a universal standard in Eastern Europe. I have also tried Slovio with some of my Russian friends, and although it sometimes takes them a second to understand me, they normally have no problem. This language is great! Thank You!



Astrid, Germany:
excuse me for writing in English - I'm from Germany and I just discovered "Slovio" and your web site for the first time. I've only just started to learn Czech - never learned any Slavic language before, and I was really surprised at how much Slovio I can understand even now! So I'd just like to encourage you to keep up your useful work :-) Thank you again for creating this fascinating language, Best regards



Ali, Pakistan:
I can speak several languages, including English, Arabic, Urdu and Hindi. However in my frequent business trips to Russia I found myself at a disadvantage. Slovio has solved my problems. Now I can talk to the Russians and other East-Europeans like native. I find Slovio much easier than English or any other language. In just about 3 weeks I could communicate with all my Slavic and central-Asian partners.



Rudolf F., Germany:
I have a small import-export business in Northern Germany. The Eastern European region and the Ex-Soviet Union are a huge untapped market. Until I have learned Slovio I had great difficulties in competing with other businessmen in this area. However with Slovio I can talk with anybody without translators, and discuss anything, any business I want. Slovio had doubled my business with the region. Keep it up and thank you!



Jeanette, France:
When I was in high school I learned Esperanto, but found that it brought me few results. By learning Slovio, wich is even easier and mor logical than Esperanto, I have found a new life and many new friends. This summer (2003) I have travelled all-over Russia, Central Asia, and South-Eastern Europe and found I could talk to and understand everybody! Slovio is the best way to disover the world and to meet people! I would recommend Slovio to anybody and everybody!



Peter, Canada:
My Slavic-speaking ancestors came originally from the Balkan region. However I was born and raised in Canada and had little opportunity to learn their language. Recently I have decided to go back to the Balkans, and look for my long lost cultural roots. Since learning Slavic languages I found very difficult, I just learned Slovio. Upon arrival to the village of my ancestory I was surprised how well I could communicate with the villagers. And later on when I visited other countries in the Balkans, with Slovio I could communicate with just about anybody, and talk just about anything. Thank you Slovio! You have opened up a new huge world for me!



Nathaniel, U.S.A:
I just have to tell you two anecdotal stories about Slovio that should be a good testimonial. 1) I am a beginner in Russian, and whenever I order pizza, the Russian pizza man comes. I always try to struggle with Russian, and then I resort to Slovio. He understands every word I say! It's wonderful! Slovio truly is Pan-Slavic! 2) I met a Croatian recently and didn't speak a word of Croatian. I resorted to Slovio and he understood everything! So this just goes to show you what a good job you guys are doing! Keep it up! I download every version there is!